Why use GS Auto Clicker for Roblox?
As automation software become an essential part of life, people often use it to perform repeated clicks in tiring tasks. Roblox is a platform that offered thousands of free games, which is the reason why Roblox is one of the most popular gaming platforms. But there are a lot of clicker tasks on Roblox, which are difficult and uninteresting for the player to complete. And long-term power output also easy to hurts the hand and the mouse. So playing games requires automatic clicker assistance.GS Auto Clicker for Roblox will take your gaming experience one step ahead.
As one of the best clickers, GS Auto Clicker has many great features that make players choose to use it in Roblox. It has a user-friendly interface that makes itself can be used by users who are not technically savvy. And it's a lightweight application that doesn't take up many system resources and automates repetitive mouse-related tasks efficiently. On top of that, it has some advanced features designed for gamers such as sequences, multiple hotkeys, and recording. Therefore, use it now.
How to get GS Auto Clicker?
GS Auto Clicker can be downloaded for free, just click the text below to download. Its download method is the easiest of all clickers. After downloading, you click and it will appear on the screen without installation. If you can't use it after downloading, please see the tutorial below.
How to use it on Roblox?
The following steps will show you how to use it.
The menu bar of the gs auto clicker is in the "options" at the top, click it to expand the submenu.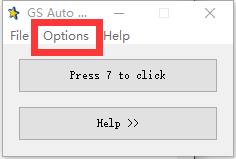 According to the click steps in the picture, you can set the mouse click method, left button, right button, or middle button.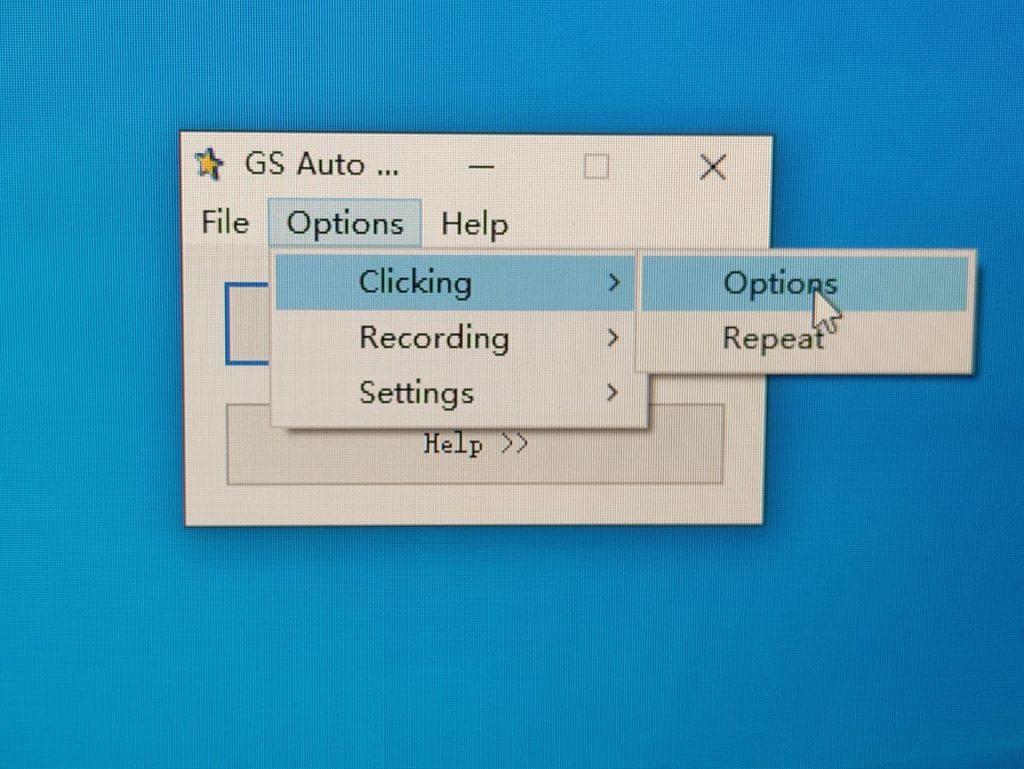 Click mode has single-point mode and multi-point mode.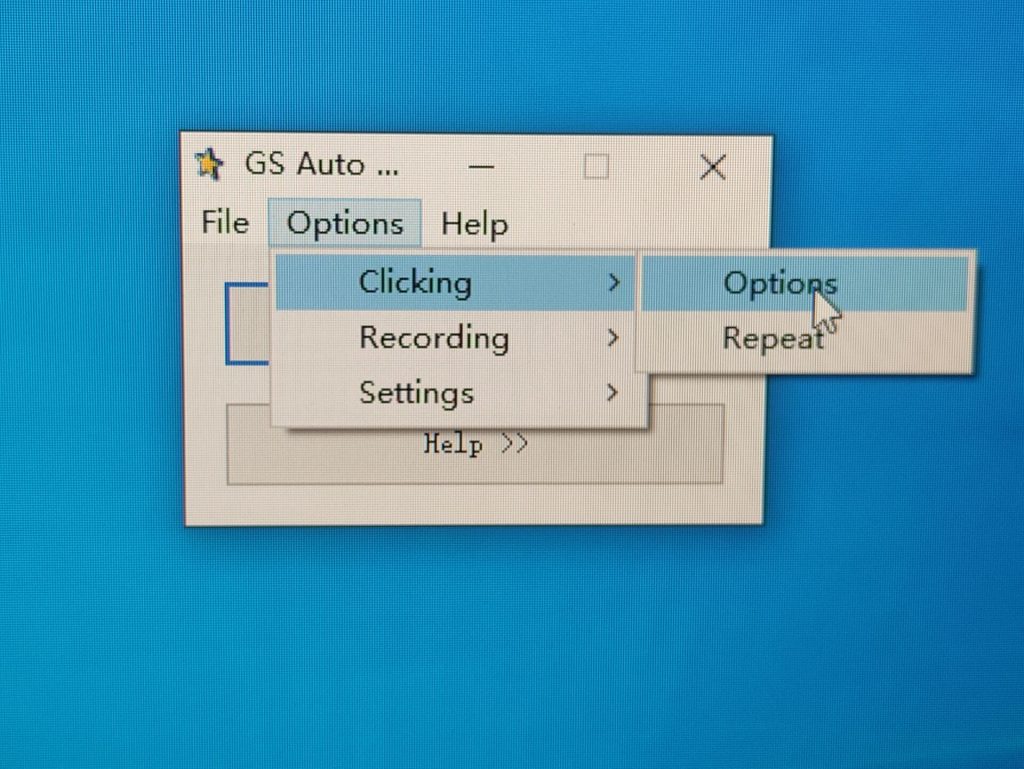 There is a repeat option in the submenu of the clicking option, in which you can set the repeat mode and the number of clicks.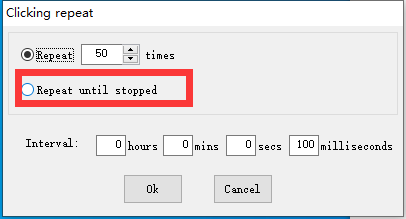 If you want quick clicks, you can set short intervals.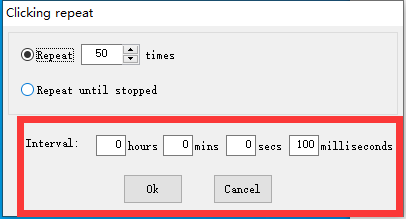 The clicker has a record mode.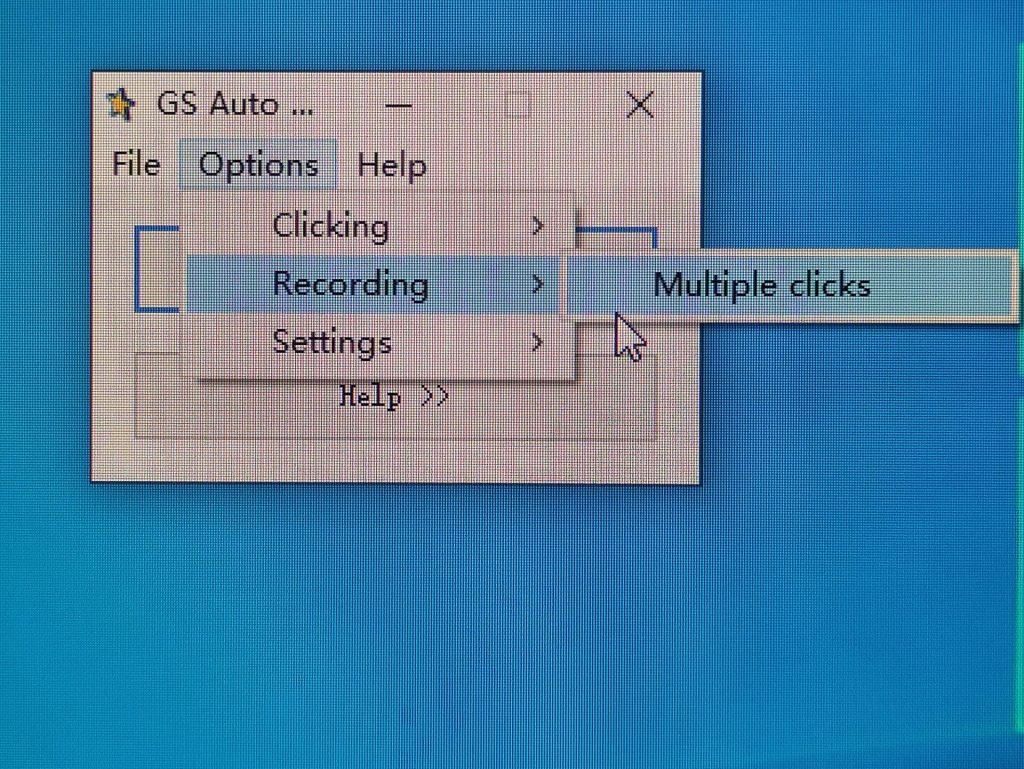 If you don't want the place where the mouse points to be the clicked point, you can click to set the place you want to click.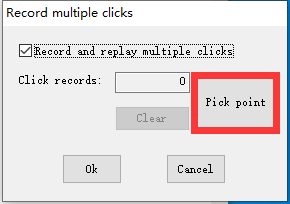 Clicking on the settings option will bring up the hotkeys and the view submenu. If you are inconvenient to use the mouse to operate and click, you can also set the hotkey to click on the keyboard.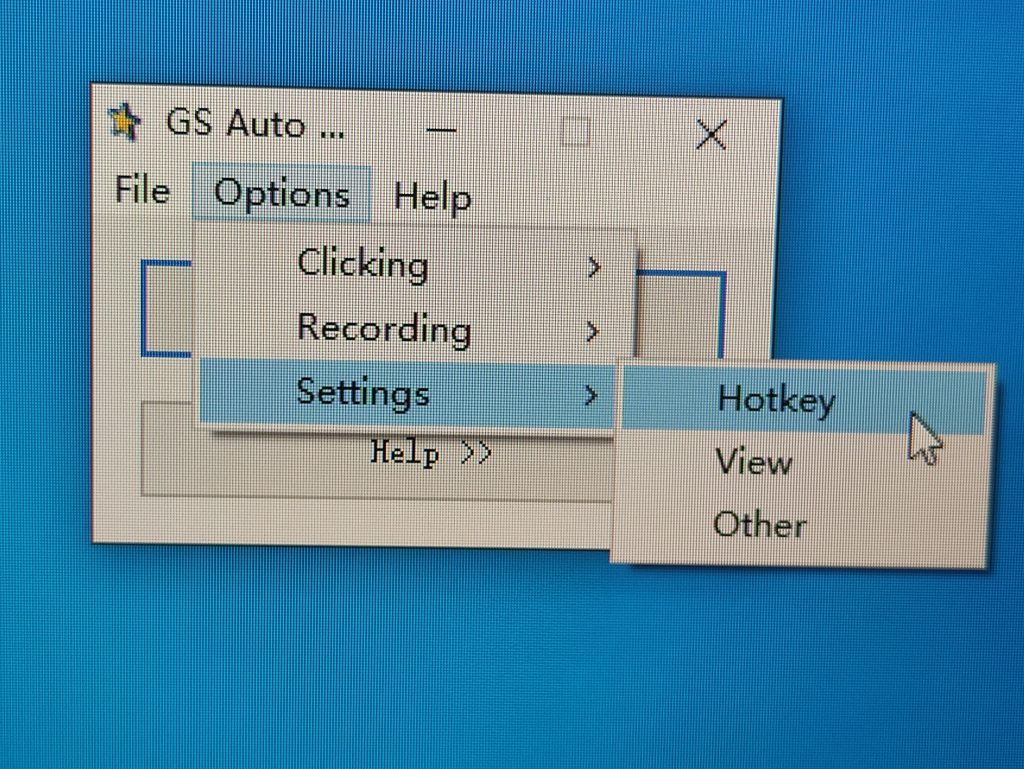 Click the hidden option to not interfere with screen usage.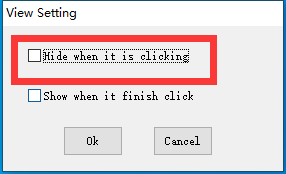 FQA
Is GS Auto Clicker free?
It is a free tool. The program does not display disruptive ads or subscription requests.
Is GS Auto Clicker safe?
GS Auto Clicker is 100% safe. It doesn't come with viruses.