The clicker for today's review is Auto Clicker – Automatic tap. This clicker has simple functions and convenient operation, which is very suitable for novice users and users who do not have many functional requirements.

Firstly, in terms of functions, it only has single-point and multipoint modes, no sliding modes, and no other functions. The interface looks simple and distinct, with only one page showing all the main parts at a glance. New users can understand how to use this automatic click software without a novice tutorial.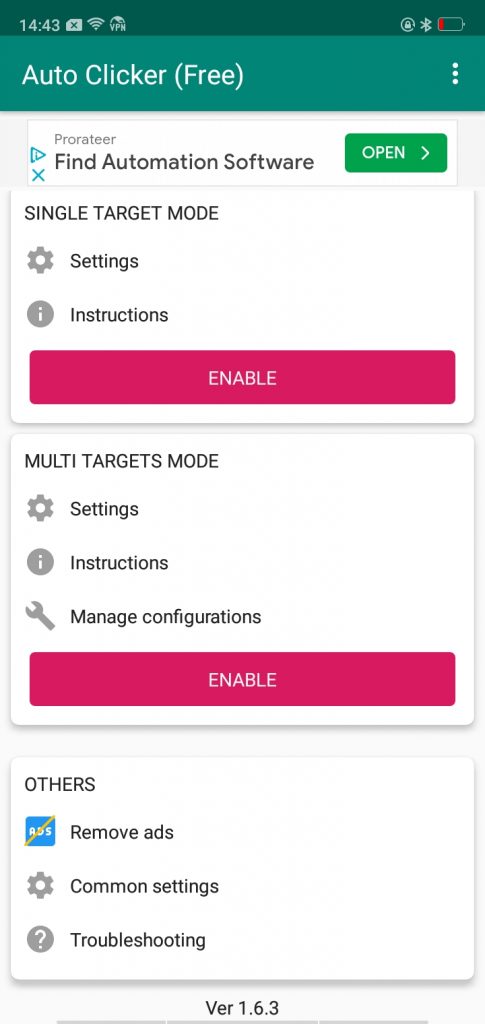 One of the advantages of this clicker is that it is very stable, even if it is clicked continuously for a long time, it will not freeze.
In terms of application experience, the page advertisement occupies a relatively small proportion of the page, and it does not affect the use very much. If you stay in the app for a long time, the video ad will pop up in the app. In general, the ads are negligible, and the user experience feels good in this regard. If you want to remove ads, you need to pay a one-time payment, which is not very expensive. Due to the simplicity of the page design, this auto-clicker has no personalized skin settings and cannot be customized. Another advantage of this APP is that the language will change with the system, and there is no need for the user to set the language, which is convenient and time-saving.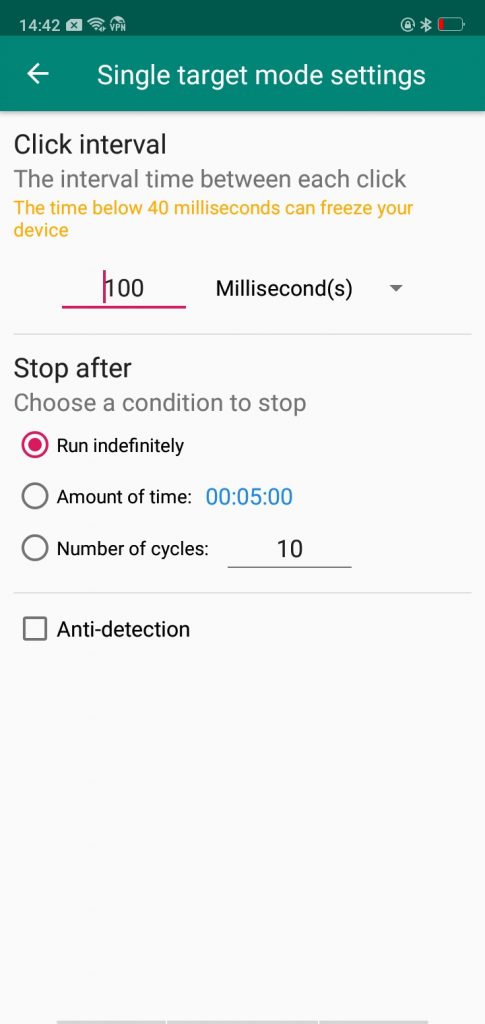 Overall, Auto Clicker – Automatic tap has no advanced features, but it is simple, easy to use, and very stable. Thus, this clicker is perfect for users who like simple functions and pages.
Download Address
https://play.google.com/store/apps/details?id=com.truedevelopersstudio.automatictap.autoclicker&hl=en&gl=US