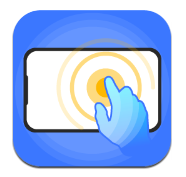 Auto Clicker
Version: v1.1 Android version Size: 26.3M
About this app
The Automatic Continuous Click APP for mobile phones is a recently created and user-friendly tool software. It not only enables quick completion of all tasks but also offers a variety of operating modes and extensive options. Scenes that regularly happen on mobile devices, such as playing games and reading books, can employ this program. It can take the place of your hands and help you click on the mobile phone's screen, providing you with great convenience and freeing up your hands. Please download and use it if you require assistance.
The Auto Clicker app's introduction
An automatically continuous clicker is very practical.
You can use it to avoid repetitive click tasks on your phone and to address your need for repeated high-frequency clicks by starting or stopping automatic clicks in the floating control panel.
The benefits of the Automatic Continuous Click APP
【Recording function】It is simple to simulate all of the finger movements on the screen with the recording function.
【Strong grabbing tool】More precisely grasps the point and color, which is very beneficial for developers
【Discovery function】The discovery function offers thousands of strong, well-liked, and specialty mobile games.
【Click function】Click process makes it simple for users to make quick, continuous clicks for a short period of time.
【Interface personalization】The button wizard's script interface customization feature is convenient and gorgeous, which is why developers adore it.
【Script export function】Users can export the script in the button wizard with one click. The script export function makes the mobile application more convenient to use and easier to share.
Instructions for the Automatic Continuous Click APP
1. It is possible to add the clicked position to the screen using the control panel to create an automatic click.
2. It can also quickly realize multiple single points and provide combined single-point and multi-point gesture operations. It's easy and quick to increase the target points and the number of clicks.
3. Preset click times are more precise and adaptable than manual clicks. All information may be automatically input into the computer, saving plenty of labor expenses by eliminating the need for humans to do laborious activities. Remove a lot of time-consuming and repetitive steps.