The introduction of Perfect Automation
Perfect Automation automates not only your game but your entire computer. Because of its powerful functions, it is more than just a clicker. It also has functions such as editing and recording. If you don't want to download multiple software at the same time and take up storage space, then it is your best choice. Because it has a variety of functions and is the synthesis of software, its pages are more complicated. The installation process is also more complicated than the op auto clicker and gs auto clicker. Unlike other clickers that know how to use it at a glance, it requires exploration of how to use it. So it is more suitable for veterans and skilled people.
The best feature
Launcher
The launcher is a handy and quick organizer. Its use method is simple, you only need to click the option in the list, and it can start automatically. It can launch not only programs but also websites, and documents. It allows running programs from the system tray menu, hotkeys, or keywords. And the number of startups is unlimited, you can customize startup items.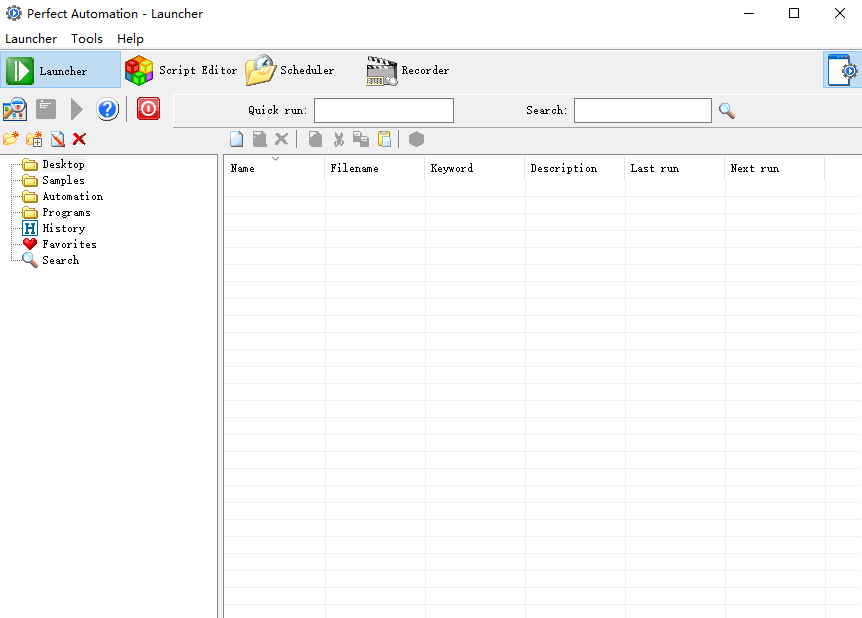 Script Editor
The script editor can create a stand-alone executable with no external files, helping to automate any kind of task. It is suitable for both beginners and advanced users. Beginners do not need to master programming skills. For advanced users, this editor supports the advanced free open-source Gentee programming language.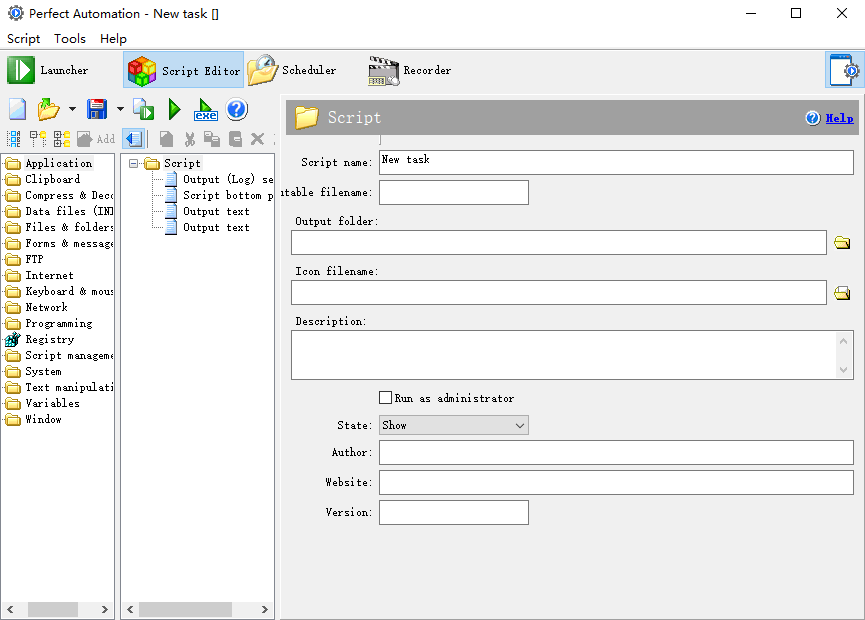 Keyboard & Mouse Recorder
If you want to achieve full automation, automatic clicks alone are not enough. Perfect Automation also supports mouse and keyboard recording, creating macro files that can be played independently or used in any task in the script editor. They can also remember the active window and be activated during playback.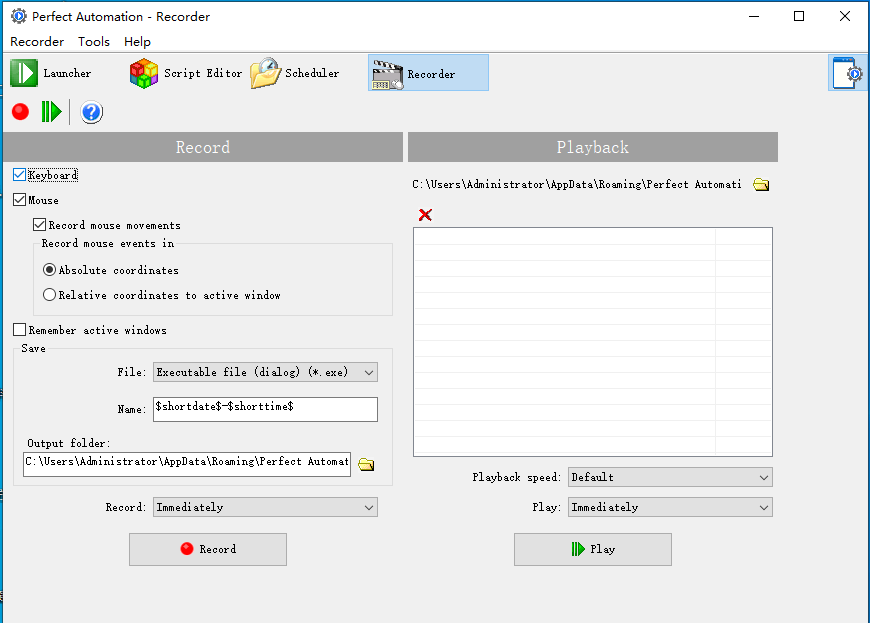 Scheduler
You don't need to be in front of the computer to fully automate the computer. Because Perfect Automation has Scheduler that can start other programs and tasks periodically and at predefined times. The Scheduler can also be used in conjunction with the launcher to specify the schedule settings for the corresponding project in the launcher. It can also run tasks from hotkeys and has various triggers.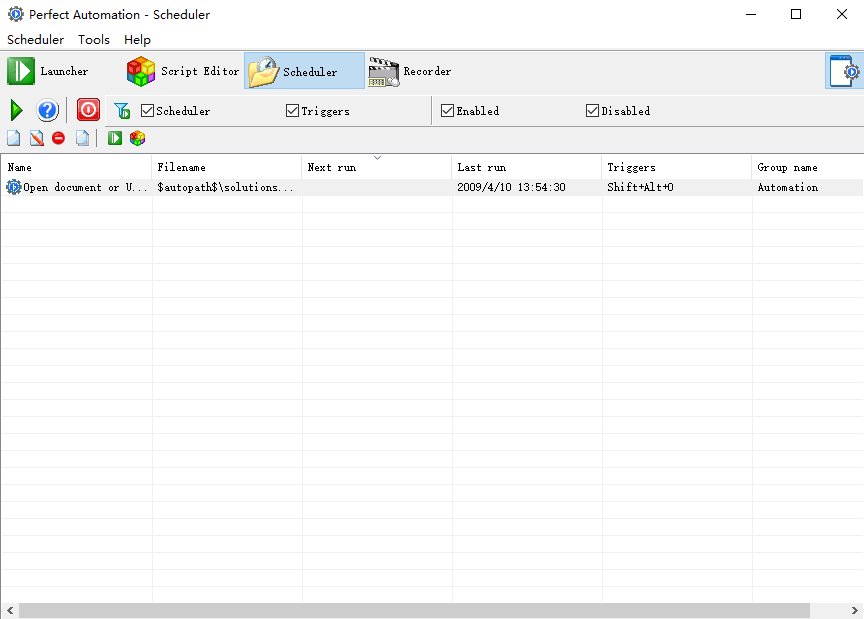 Multiple Language Support
This automated program uses many steps, so it also supports English, French, German, Russian, and Spanish for users to understand and use.