Game master – Auto Clicker is a free auto clicker app in 2022, which can be downloaded on Google play. The test result can give it five stars. The following will describe some of its advantages and disadvantages from several aspects.

Advantages and disadvantages of the function in Game master
Pros: 1. There is a recording function in addition to tap-and-slide, which can help save time for users who need to complete complex tasks.
2. The anti-reconnaissance function can set a random offset of the click time.
Cons: 1. The click function is too single.
2. No newbie tutorial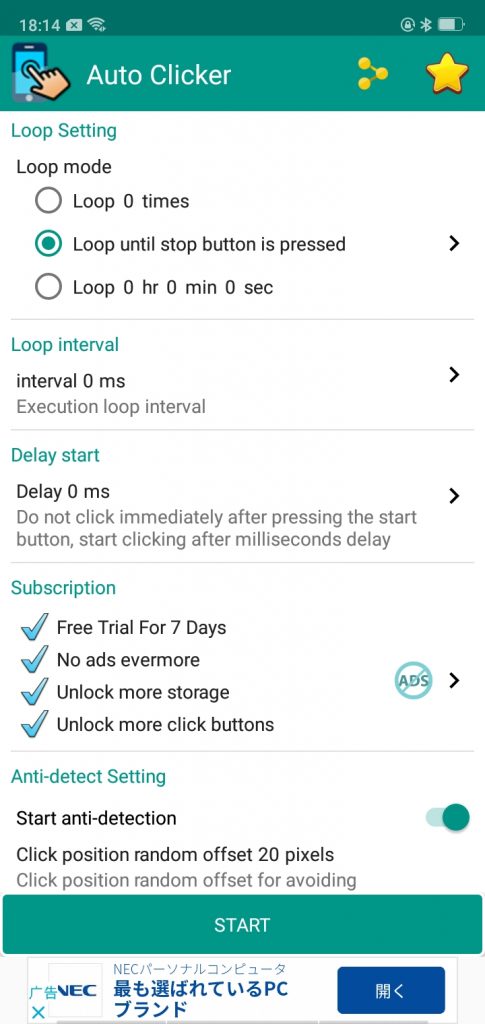 Advantages and disadvantages of the interface
Advantages: 1. The function bar can be changed in style. The size of the click icon and the transparency of the stop button can be adjusted.
2. The function keys of the floating window can be hidden or shown according to your needs.
Cons: The page looks crowded and not very simple
This function is generally relatively complete, and there is no particular function. The clicker interface looks slightly crowded.
Download Address:https://play.google.com/store/apps/details?id=com.karta.tools.autoclickerfree
Rlated post:https://www.gcautoclicker.com/2022/09/21/the-review-of-auto-click-automatic-clicker/